Workforce
Managing your workforce effectively requires keen insight,
operational expertise and a partner who understands healthcare
Start the Conversation
Solving Workforce Management Challenges
HealthTrust Workforce Solutions® offers labor management solutions that improve patient care and employee satisfaction, enhance operational performance and save money. We can serve as your Managed Services Provider to supervise end-to-end vendor and contingent labor. With a national scope and local delivery, our Staffing and Recruiting Services address nursing shortages and physician and interim leadership recruitment challenges.
We also provide a wide range of Educational Services, including a revolutionary nurse training program and curriculum for the most advanced nursing specialties. Our Credentialing Services employ the highest level of verification, ensuring patient safety and reducing risk. And with inSight Advisory Services, we can assess opportunities for workforce optimization and increased productivity as measured against our proprietary benchmarking data.
Managed Services Provider
HealthTrust Workforce Solutions® offers the industry's largest vendor-neutral healthcare Managed Services Provider (MSP) program in North America, removing the distraction of vendor engagement and allowing your employees to wholly focus on quality patient care. A natural extension of your supply chain and talent acquisition teams, our contingent labor experts can help you manage all aspects of contract labor engagement.
The program is cost-neutral and completely vendor-funded, delivering on average 3 to 8 percent cost savings. We reduce the compliance risk by employing the highest level of hands-on credential verification and offer facility-preferred terms.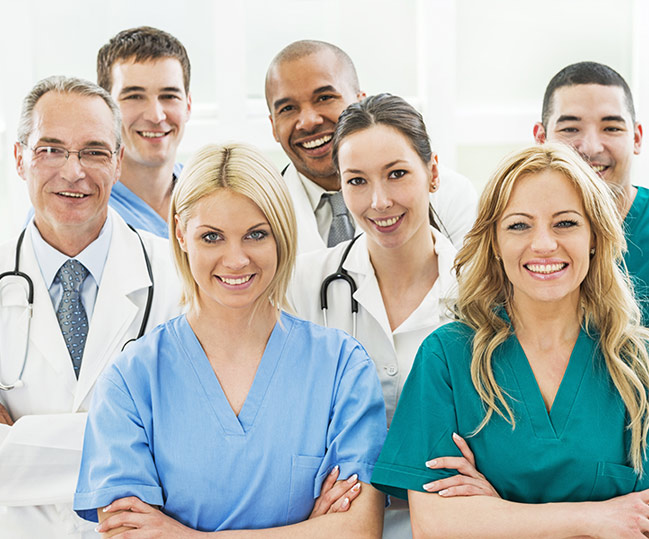 Staffing & Recruiting
Staffing and Recruiting Services addresses your clinical staffing shortages and retention issues, physician and executive recruitment challenges, and helps you better manage the costs of premium labor.
With one of the largest clinical candidate pools in the country, the service delivers access to the critical skills you require. The program's rigorous screening, credentialing services and a comprehensive onboarding process means staff arrive ready to perform.
The program offers models depending on your specific needs. Solutions include travel and per diem nursing, physician recruitment and locum tenens, interim leadership, direct hire, recruitment process outsourcing and international nursing.
HealthTrust Workforce Solutions has been ranked by Staffing Industry Analysts as a top ten healthcare staffing and recruitment company and is the largest provider of per diem staffing and recruitment solutions in North America.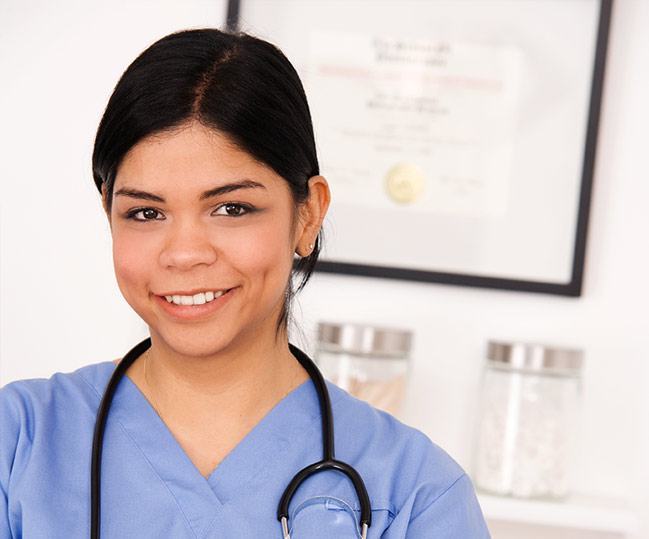 Vendor & Employee Credentialing Services
Credentialing Services provides the highest level of verification to ensure patient safety, enhance facility security and reduce risk. The program gives you access to real-time vendor and staff compliance information, supplies a user-friendly credentialing process and provides the peace of mind that comes from industry-leading security.
We can reduce your costs by providing best-in-class personnel, technology and expertise to ensure primary source verification, maintain compliance, track documentation and alert you to expirations.
Are you a supplier looking for credentialing?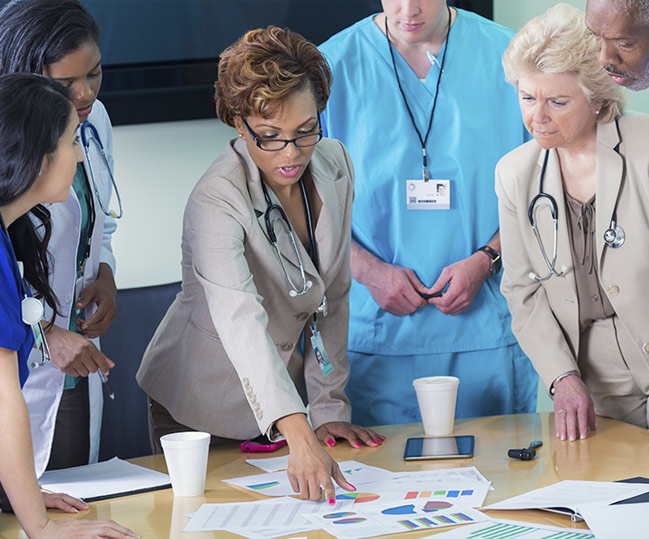 inSight Advisory℠
inSight Advisory℠ Services channels HealthTrust's operator advantage to help you solve your workforce challenges. As the only GPO that has implemented a proven total spend management program for the country's largest IDN, HealthTrust provides the team, process and toolsets to help you achieve optimal labor management and maximize productivity.
Let us assess your performance against financial and operational benchmarks from high-performing peer hospitals. Our experts can also evaluate your current staffing and scheduling processes, and identify leading practices. Once performance gaps are identified, our team can collaborate with hospital leadership to develop and implement recommendations to drive sustainable improvement.
inSight Advisory℠ Services helps members implement HealthTrust's core hiring strategy, optimize staff deployment and create additional flexibility to meet fluctuating volumes. The program leverages proprietary technology to forecast staffing needs and monitor departmental labor requirements on a daily basis, further enhancing productivity.
Read More
Managing your workforce effectively requires keen insight,
operational expertise and a partner who understands healthcare
Start the Conversation